---
LeoCentaur's
Stand-Alone File Sort Utility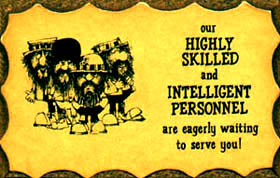 Download Qsort15 v1.5b beta test version. This version of Qsort can be set up to run in batch mode (Command Line Processing).
Qsort is a stand-alone file sort utility for Windows95/98/ME/2000/XP. Sorts combinations of character, integer & floating point data types. Supports two types of character field sort options. Capable of sorting integer fields greater than 4 bytes. Sorts single & double precision floating point fields. Saves & manages sort parameters for multiple files. Qsort15 v1.5b can be set up to run in batch mode (command line processing). This program is NOT for the novice. No special installation just unzip into it's own directory. (As far as I know, this program will not run under Windows Vista).
Direct feed-back to Chris at:

---
Powered by WebRing.
This site is a member of WebRing.
To browse visit Here.
---
Other LeoCentaur Web Pages (All Powered by WebRing)
LeoCentaur's Theremin Page - http://leocentaur.angelfire.com/theremin.html
The Tigerstedt Memorial Chess Set - http://leocentaur.angelfire.com/tmchess.html
LeoCentaur's Fractal Antennae for DTV reception - http://leocentaur.angelfire.com/dtva.html
A Satirical Take on The Revolutionary Switch to Digital Television - http://leocentaur.angelfire.com/dtv1.html
E-books: The Memoirs of John F. Doe - http://leocentaur.angelfire.com/alitw.html
---
Download the Tiranti Font:

---